At SIES Institute of Comprehensive Education both at Sion and Nerul (SIES ICE and SIES NICE) we emphasize on providing placement assistance services as much as we focus on offering the best in all our training programs be it Early Childhood Teacher training, Counselling or Special education. The 21st century education industry aims to employ trained teachers, counsellors and special educators who are skilled to meet the global standards in a manner that latest methodologies and techniques are adopted to engage new age learners. We take the responsibility of not just providing you with the modern teacher training and special educator training programmes that not only equips you for global platform, but also ensures that your career trajectory is shaped with our trusted placement assistance.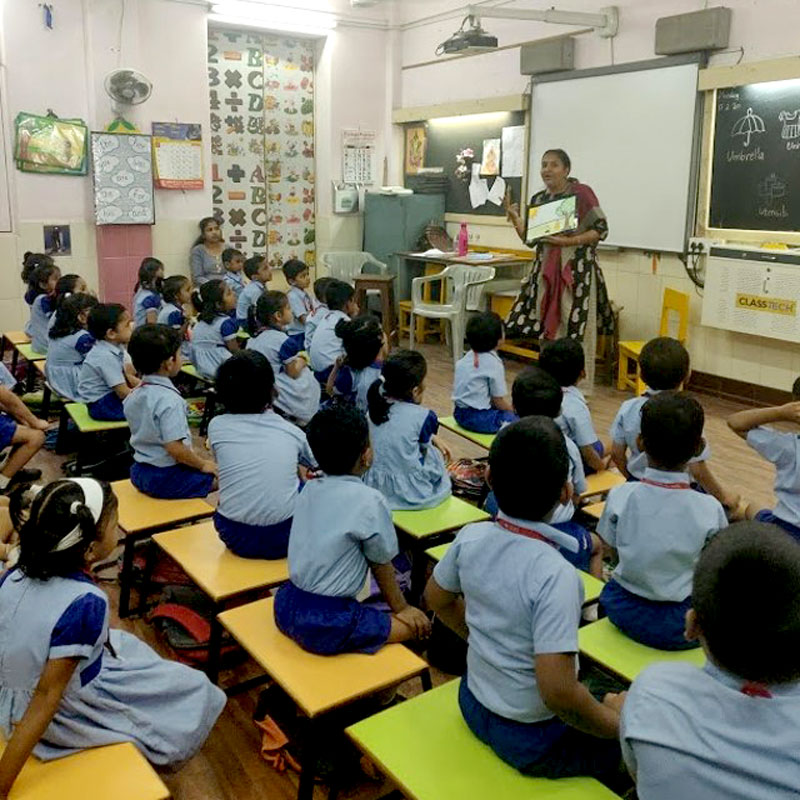 SIES is a name to reckon with especially in the field of Primary & Pre -Primary Teacher's training, Counselling, and Special Education. With the increase in the number of private schools and special schools the demand of competent teachers is on a surge. An understanding and acceptance of the need for positive mental health for all individuals has surmounted the requirement for counselling services and effective training in this field.
We have a 90% placement record across all programmes. This commitment is strengthened by way of taking the following initiatives for various courses in this direction:
Providing internship in prestigious schools of Mumbai leading to enhanced opportunities for job placements.
Promoting events and forums such as seminars, conferences and workshops that bring together students and teachers with practitioners in the field to exchange ideas and information. Students of Special Education, Counselling and Teacher Education are able to impress upon distinguished visitors that has led to job placements.
Strengthening and promoting strategic student placement and campus recruitment programmes.
On completion of the courses, we facilitate our students in achieving right kind of placement where they can appreciate their potential fully and thereby become economically and socially productive. We have been providing 100% placement support to our students for the last so many years.
We value each student's importance and walk that extra mile to find the right job that is apt for them.
Placement Track Record
Our students have secured jobs in preschools and primary schools as Supervisors, Coordinators, and Teachers. A few of our students successfully head schools also.
Few students have started their own preschools, become franchisee owners of group of day care centes, activity centres, art, craft and phonics classes.
Newer employment avenues include curriculum development, creating e- content, developing blogs, preparation of educational videos and social media leveraging are on the rise.
Counselling students get successfully placed in counselling departments of well- established ICSE, CBSE, SSC and IB schools as School counsellors. Our students are recruited by renowned colleges as College Counsellors. Some of our students join hospitals as rehabilitation counsellors, get attached to marital counselling centres or offer their services as a geriatric counsellor. Educational and vocational guidance and counselling, mental health counselling and career coaching are popular employment opportunities for our counselling students.
Our special educators get trained to handle children with specific learning disability. Most of our students join special schools or mainstream schools as a remedial educator. A good percentage of our students take up private practice after associating with a senior special educator and derive optimal experiences in the field of special education.
Many of our students be it after teacher training, counselling or special education join various NGOs in different capacities. This is a very fulfilling experience for some of them who want to contribute to such causes.
We thus wish to emphasize that all the teaching programmes conducted by us are socially relevant, need-based and contribute to building a just and equitable society.
Come, join us and be an agent of change!!